A Serious Music Creation and Performance Tool
Bitwig Studio was built to inspire. Use it to sketch new ideas, arrange them, then mix them down. It gives you access to every aspect of your production. It's also a top-tier tool for live performance. Craft captivating sounds with more than 90 instruments and effects, along with over 2,000 world-class presets and clips as building blocks. What's more, new comping features, Operators, Spread, and a bevy of other enhancements are on hand to expand your creative options. If you use external synths, you're going to love Bitwig Studios' excellent hardware integration. And best of all, this music making power is accessible via an intuitive, streamlined interface — with 12 months of free upgrades!
Related Videos: Studio 4 DAW Software
Loads of exciting new features
With version 4, Bitwig Studio has added a lot of productivity-enhancing features. New musical timelines supply advanced comping, both in the Clip Launcher and Arranger, which makes crafting the perfect performance a breeze. Operators permit you to change the chance, repeats, occurrence, or recurrence — either individually or in combination — of any sequenced note or audio event. Spread for any expression point enables you to randomize per-note pitch, panning, and more. You'll also benefit from native Apple M1 support, including the simultaneous use of Intel and ARM plug-ins. Bitwig Studio 4 also includes new lossless and lossy export options, FL Studio and Ableton Live project importing, content sliding at the clip and event level, Perceptual-scaled waveforms, and smoother filter responses.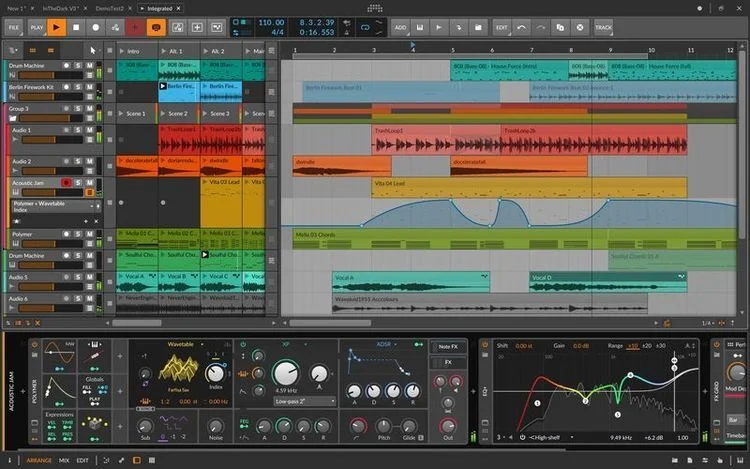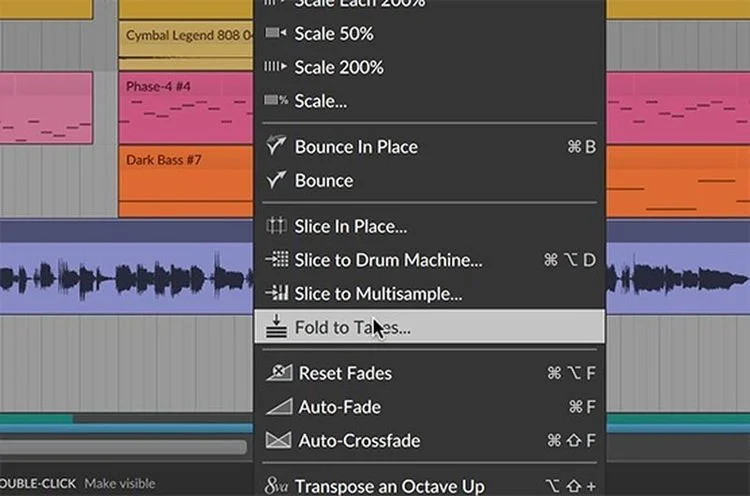 Powerful audio comping ensures spot-on performances
If you're trying to create the perfect performance (and who isn't?), Bitwig Studio's advanced comping capabilities make it easy, enabling you to combine the best parts of many takes. At Sweetwater, we appreciate how each take is assigned its own color — it makes keeping track of what's what a piece of cake. And because comping lives inside of your audio clips, you're able to deploy it in both the Clip Launcher and Arranger. Beyond that, you can right-click on any audio clip to fold it into takes. Or just drag audio into a new take lane — whatever best matches your workflow.
The Grid ensures endless sound creation possibilities
Among Bitwig Studio's most exciting features is The Grid, a modular sound design environment boasting 154 modules. Two new devices, Poly Grid and FX Grid, enable you to craft everything from synthesizers and sequenced patches to audio effects with optional voice stacking. The Grid sounds amazing, and its lightning-fast workflow ensures that you'll be creating in no time — just add a Grid device to your project and start patching!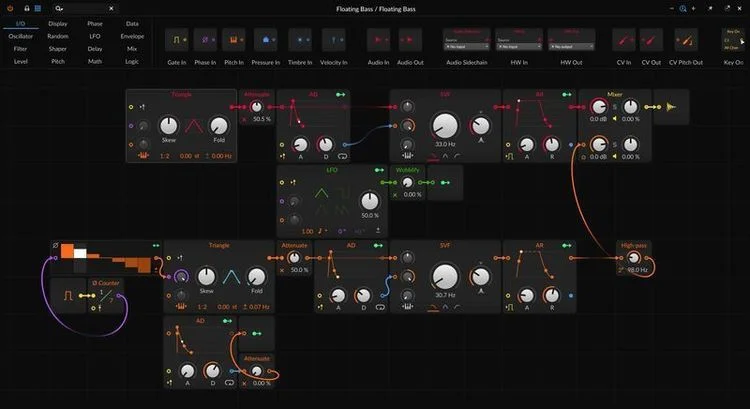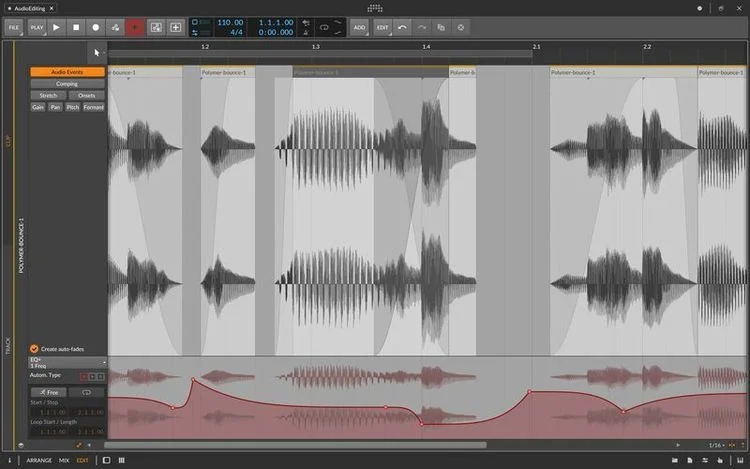 Speed up your workflow with fades and crossfades
Working in Bitwig Studio is fast, thanks to its enhanced workflow. Place fades and crossfades in the arranger timeline or audio editor. Or create fades for audio events inside clips. Then tweak their curve slopes to your heart's content. On top of that, crossfades are automatically created when you overlap clips to prevent unwanted pops and clicks.
World-class time stretching regardless of project tempo
No matter what your project's tempo is, you can keep your audio in time with Bitwig Studio, thanks to its advanced time stretching capabilities. You can let Bitwig Studio analyze and stretch your audio automatically or take full control with the software's advanced stretching and editing tools. Whatever your needs, this feature-packed DAW includes eight different time stretching algorithms, including four flavors of zplane's renowned élastique engine.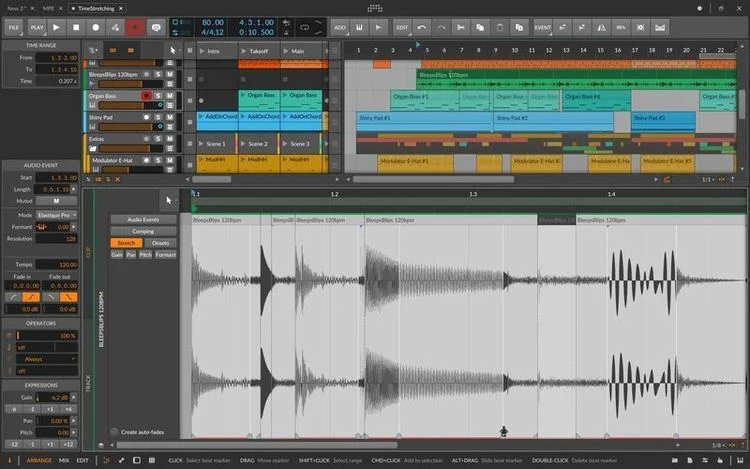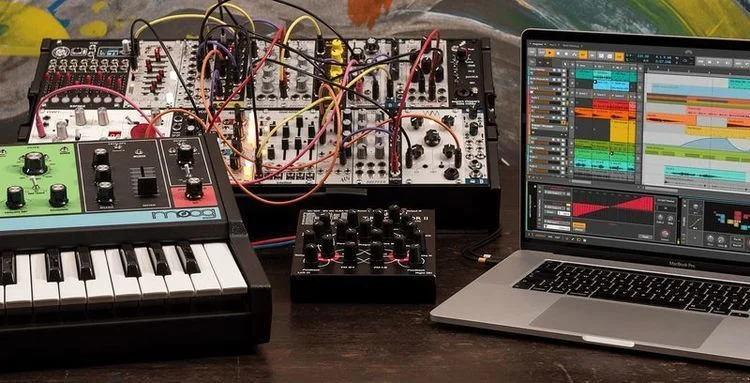 Excellent integration for your hardware synths and modules
In-the-box music creation is the wave of the future. That said, true synth aficionados love their hardware. Bitwig Studio makes it easy to integrate your favorite synthesizers, modules, drum machines, and more into your workflow. Its sync and note timing are top shelf all the way. There's also a slew of devices that make integrating your favorite hardware machines via MIDI or CV/gate a walk in the park.